The pub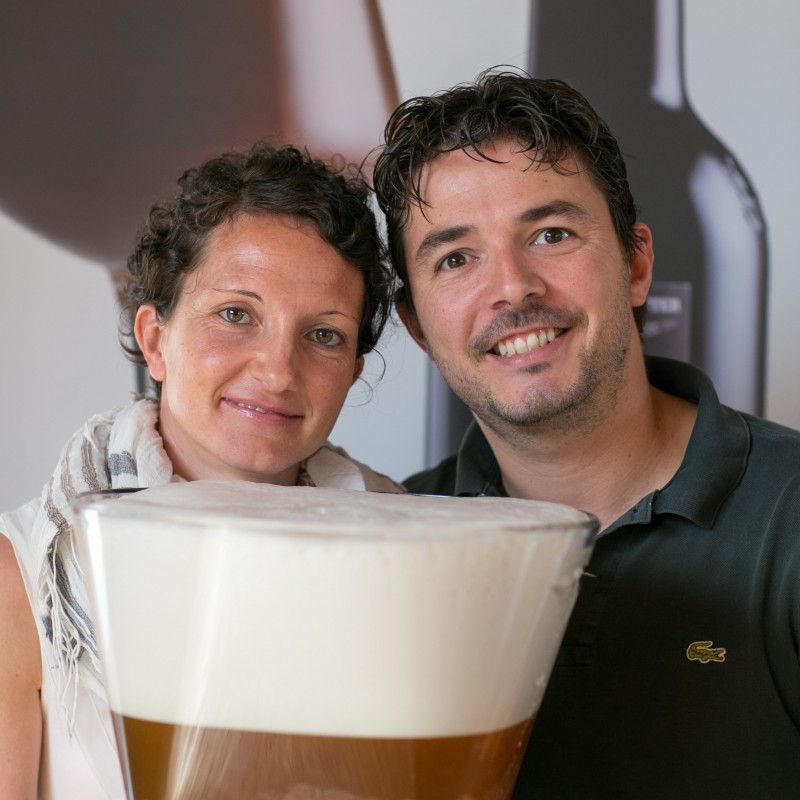 High quality, small batches
Can a passion become a success story? We think so. We studied and experimented for years as home brewers and visited many commercial breweries in Italy and abroad. Then we decided we were ready to launch our own high quality craft brewery and Benaco 70 was born. We put all our care into each step of the brewing process from the sourcing of ingredients to the bottling. Our goal is to produce the highest quality beer in small batches, with raw, living character.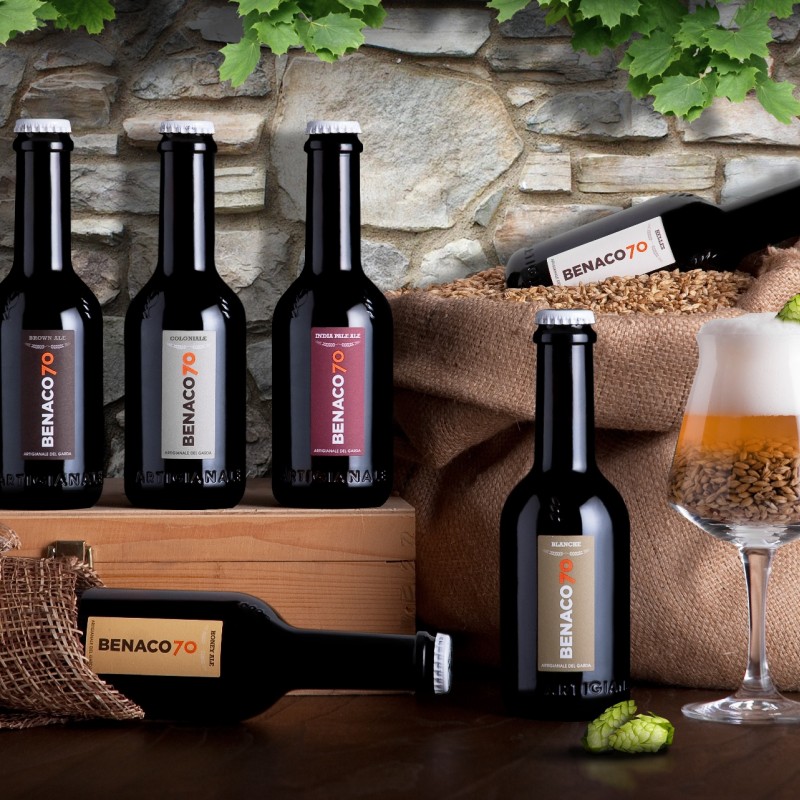 Highest quality beers with raw, living character!
We do not pasteurize or filter our beer. We do not add preservatives or colours. Our beer re-ferments in the bottle and evolves with time. It is rich, living, and full of flavour. Our beer, like the beer made centuries ago, that was nick-named "liquid bread", maintains excellent nutritional values, and contains vital micro-organisms throughout it shelf life. Even after it is bottled, our beer continues to evolve in flavour and microbiological properties. We recommend keeping our beers in the refrigerator, possibly in an upright position, and pouring them while keeping the glass straight to allow the formation of a nice foam hat. Finally, enjoy them fresh but not cold, to savor them to the fullest.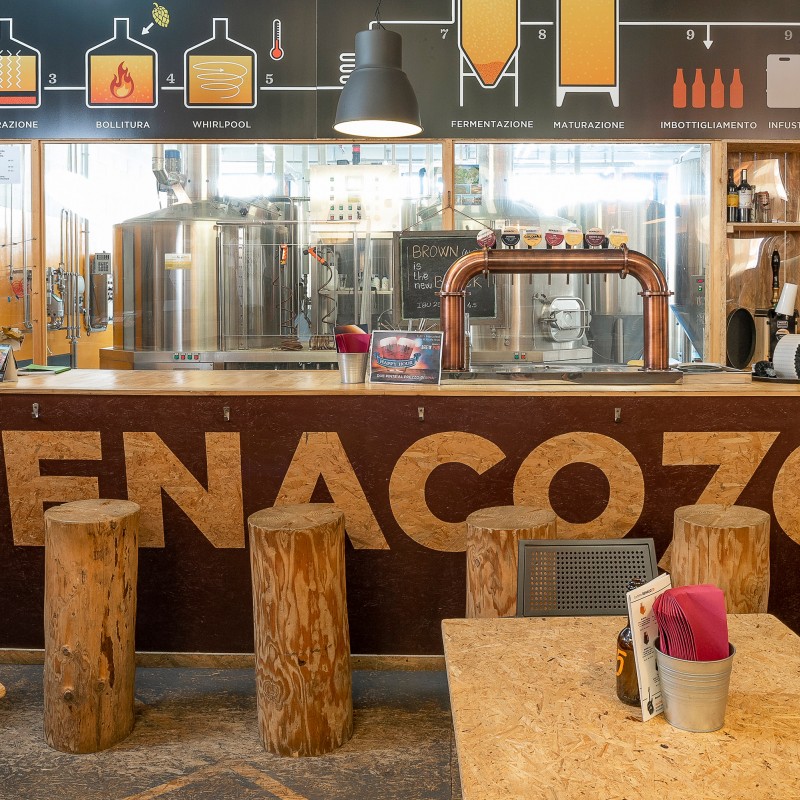 The brewpub
All Benaco 70 beers can be tasted and purchased directly in the brew pub adjacent to the brewery, inaugurated in July 2017. The place is welcoming and tastefully furnished, managing to rationally exploit the wide spaces; a window gives the possibility to see the production plant, so as to guess that from the tanks to the thorns the distance is a few meters! In addition to beers, the pub serves cold cuts and local cheeses, bruschette, sandwiches, burgers and fried foods. The beers are available, as well as on tap, also in bottles in the 33, 75 and 150 cl formats for take-away.
Come to
visit us!
Where to find us
Via Marconi, 7 - 37010 Affi (VR)
Google map
Contacts
Opening time
Tuesday/Wednesday/Thursday
17.00-23.00
Friday
17.00-24.00
Saturday
17.00-24.00
Sunday/Monday
CLOSED